In Washington it will no longer be illegal for adults aged 21 and over to possess a small amount of cannabis.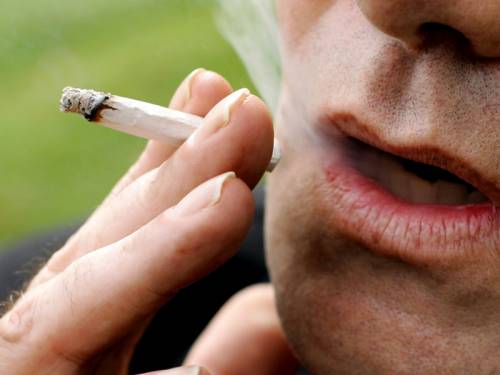 Colorado and Washington have enthusiastically leapt into history, becoming the first US states to reject federal drug-control policy and legalise recreational cannabis use.
The vote puts Washington and Colorado to the left of the Netherlands on cannabis law, and makes them the nexus of a new social experiment with uncertain consequences. National and international media watched as vote counts rolled into Initiative 502's election-night party in Seattle amid jubilant cheers.
"Today the state of Washington looked at 75 years of national marijuana prohibition and said it is time for a new approach," said Alison Holcomb, I-502's campaign manager and primary architect.
In both Washington and Colorado, voters backed legalising cannabis by a 55 per cent to 45 per cent margin. The third state with pot on its ballot - Oregon - turned a similar measure down by the same percentage.
In Washington, as of December 6, it will no longer be illegal for adults 21 and over to possess an ounce of marijuana. A new "drugged driving" law for marijuana impairment also kicks in then.
Tuesday's vote also begins a yearlong process for the state Liquor Control Board to set rules for heavily taxed and regulated sales at state-licensed cannabis stores, which are expected to raise $US1.9 billion ($A1.83 billion) in new revenue over five years.
Many legal experts expect the US Justice Department to push back and perhaps sue, but Seattle City Attorney Pete Holmes said Seattle's US Attorney Jenny Durkan told him on Tuesday the federal government "has no plans, except to talk."
Initiative 502 ran a disciplined campaign with a tightly focused message, criticising what it called the failed "war on drugs" without endorsing marijuana use itself.
I-502 spent heavily, raising more than $6 million, including more than $2 million from Peter B Lewis of Ohio, chairman of Progressive Insurance.
A broad group of mainstream leaders - including former top federal law-enforcement officials, the King County sheriff, the entire Seattle City Council, public-health experts, African-American leaders and the state labour council - backed the measure. John McKay, US attorney in Seattle under the George W Bush administration, became a public face of the campaign.
The initiative faced surprisingly little organised opposition. The Washington Association of Sheriffs and Police Chiefs and a state drug-treatment-prevention group were opposed, but did not raise money to counter I-502's $2.8 million TV-ad spending in October.
The loudest opposition came from some in the medical-marijuana industry, who said they feared being ensnared by I-502's DUI law, which does not exempt patients.
SBS World News Australia
8 NOV 2012, 9:09 AM
-
SOURCE: AAP